Category: Corporate Skills
Why: I need to spice up boring meetings.
Goal: learn how to get by meetings without even trying.
Action: Don't take a silly meeting so seriously.
3 Key Concepts
Summary
I enjoyed this comic book and can't wait to use them after Corona. Sarah pointed out many truths about lame meetings. You might spot many tricks here being used by your colleagues. But unfortunately, they are also trying to get by.
First, enter the room the right way. Then, show them who is comfortable and in charge.
Ask, " Anybody needs anything?".
Go grab a coffee and slowly go to a bathroom.
Bring water and snacks without being asked.
Sit by the meeting leader to look like you are also leading.
Write meaningless keywords on a whiteboard.
Look your rival in the eyes.
Look up to the ceiling, and pretend you are contemplating the topic.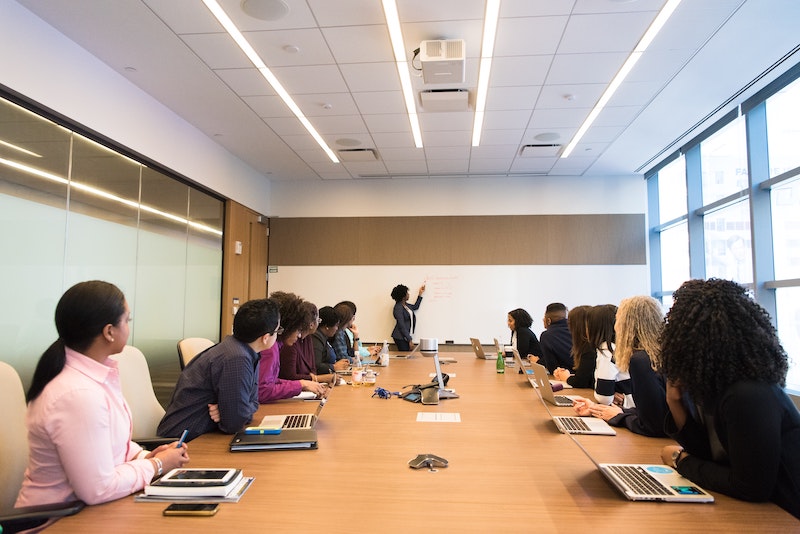 Second, invent a new meeting just by adding some changes to it. Here are some ideas.
Call a meeting something else: Forum, Seminar, Check-in, Summit, Tea time, Showtime, etc.
Name a meeting room: Dave, Game changer, Singularity, Bangkok, Feuerbach, etc.
Introduce a new ritual: Say weekend plan before beginning, vote for the MVP, Ice-breaking games, etc.
Third, pretend you got everything under control by changing how you say things. For examples…
Not in the schedule → I deleted it.
I got it; I'll do it. → I already forgot, what ya say?
Let's discuss this next time → Never heard of it; not important.
Can you repeat? → I was looking at Facebook, was that?
No need to consider → Don't even wanna think about it.
Wrap up well with these tricks, and you will either get by or get fired. Haaa It is painful how boring meetings can be. But seriously, I am going to use some of these witty tricks. Just to see the reaction ;p
Goal check: I learned important corporate skills to strive for in the meeting.
Wasu's Review
( 3.5 / 5.0 )
Get this book on Amazon here!
Bonus: Here is what to do during meeting breaks.
Send Thank you notes to all participants ← Actually nice to do
Offer a review meeting of why this meeting failed.
Offer a quick chat meeting after meeting.
Add one line at the bottom of the email: "This is sent from Dave's phone."