Are you a tech believer? The development of smart products is just the beginning. So what are we going to do next? Smart service can be a key solution to transferring features and functionality of smart products to utility. In addition, smart service can be beneficial if you want to solve a personal or business problem.
In the current market, the mobile smart service system is de facto. This development occurred mainly due to the quick expansion of the smart service mobile app. Moreover, their commercial service processes are straightforward and hence easy to implement. Today, we will be looking at an overview of smart service key components, technology stack, challenges, and possible smart service offerings.
Let's dive in. Here is all you need to know about a smart service!
Here We Go, Smart Services!
The baseline idea is that additional value can be created when our devices communicate with each other. A simple IoT data analysis can harvest much low-hanging fruit. When the insight is taken further and made into a service, the utility of IoT is maximized.
Our goal is to maximize the usefulness of IoT connectedness.
We will begin with smart products, which is the beginning of our value creation. They are why we need them and, in the end, how to build a business by turning IoT data into services.
What is Smart Product (Smart Device)
A smart product or device is a connected device. It transfers data from sensors through a network and helps users work more efficiently. I think of it as a player on the field. It's increasing its usefulness as the communication between devices is expanding.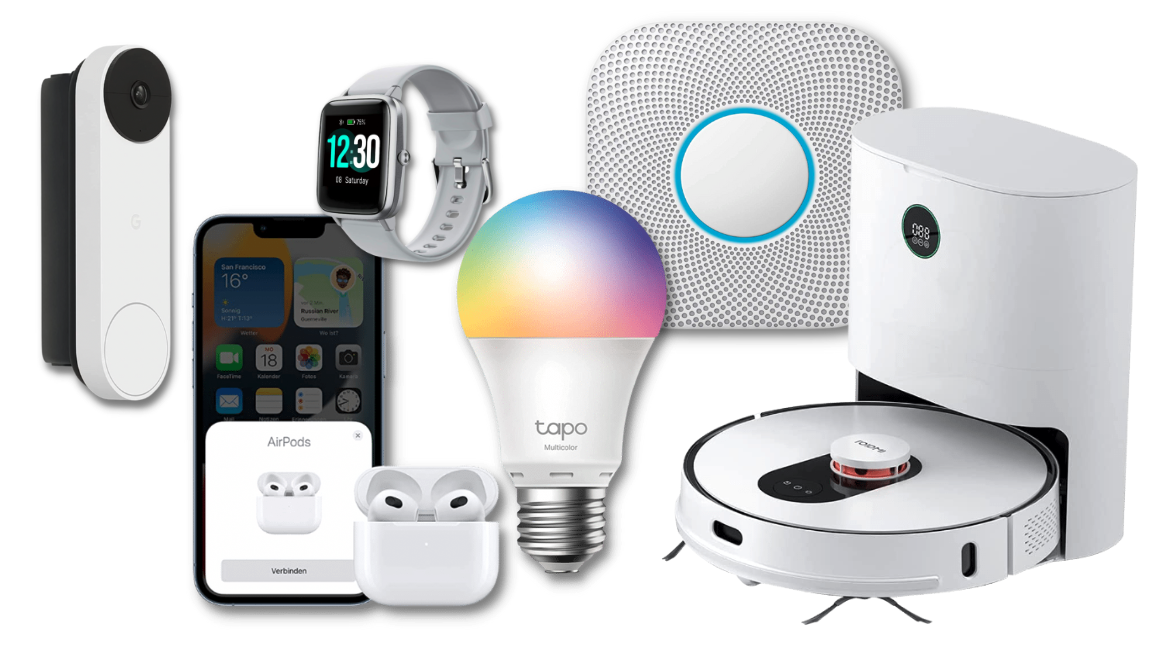 Definition of Smart Core Elements
Physical component: mechanical and electrical parts
Smart component: software, sensor, and processor
Connectivity component: ports, antenna, protocols for wireless connections
Key Enabling Technologies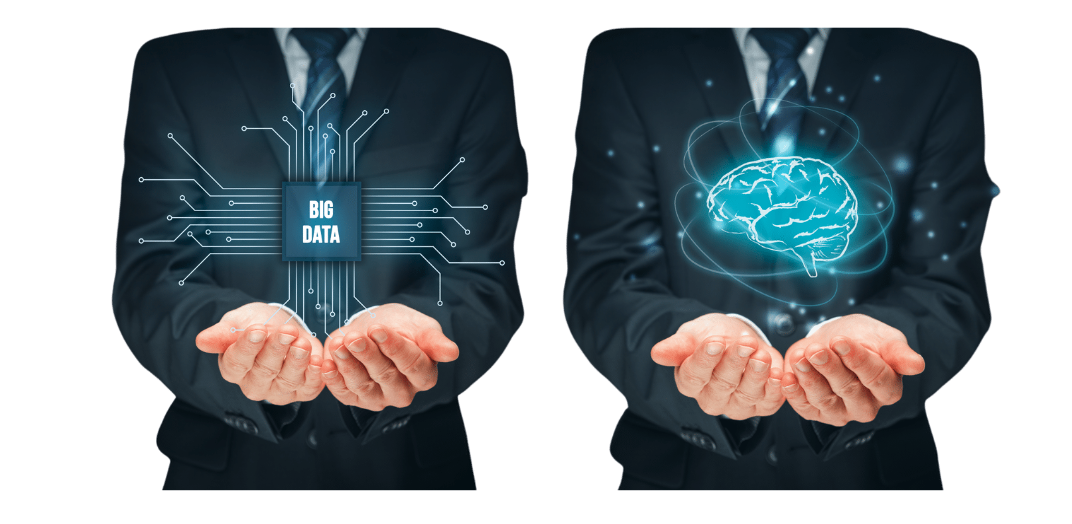 Big data (3Vs: volume, velocity, variety)
Machine learning (self-learning algorithm, fuzzy decision making)
Here, you should see that the device is smart, as all three elements enhance a piece of metal to work with the users by communicating among themselves.
1. Smart Product Archetypes
Here we group them by a complementary of SW and HW and their interconnectedness capabilities. In order to innovate business models based on this technology, it is a good idea to consider once at the beginning which archetype is the right fit for your smart services.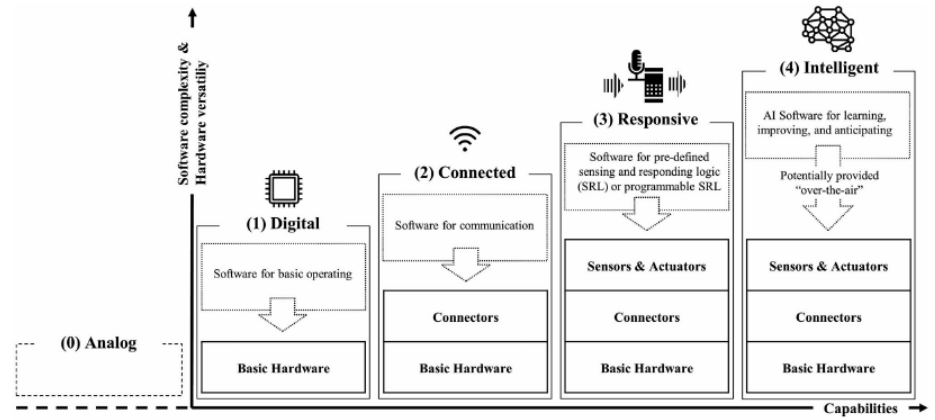 0. Analog: Hardware
Digital: Hardware and software
Connected: Hardware, connectors, and software
Responsive: Hardware, connectors, sensor & actuator, and software
Intelligent: Hardware, connectors, sensor & actuator, and AI
Do you recognize now how intelligent your every day carries are?
Understanding software complexity and hardware versatility of devices will help us determine which capabilities are important for our proof-of-concept. This will ultimately speed things up during the business use case generation.
2. Interconnectedness
Next-generation of products will be a product ecosystem. The ecosystem will give users a total experience while all devices communicate. Smart products are each device that senses and actuates to deliver their task instead of the user. It will:
Enable user experience and integral customer relationships
Enhance the service encounter (Self Service Technology: SST)
Empower customers to inform and demand from service providers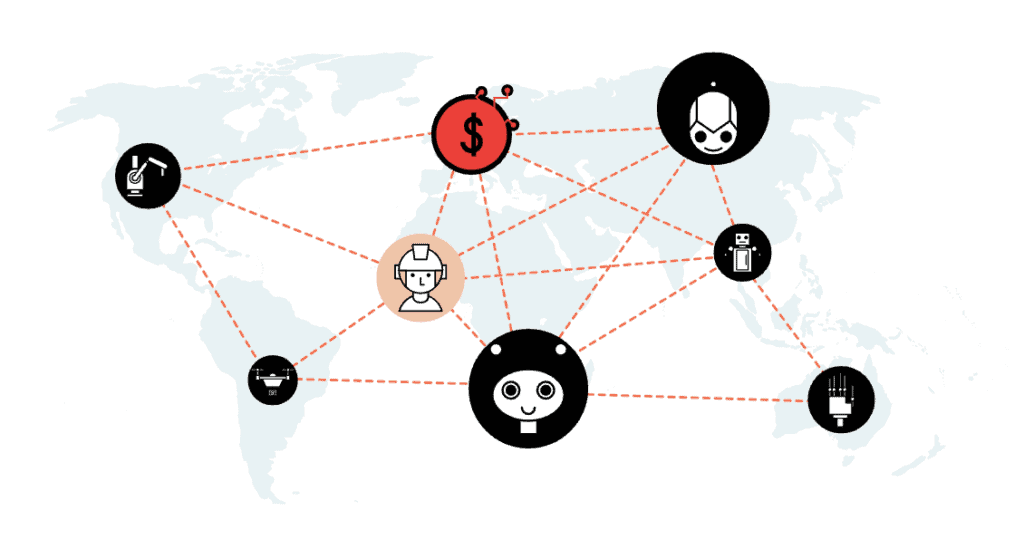 3. Challenges of Smart Products
Sustainability: end of life, energy consumption
System of systems: more complexity from simultaneous coexisting sub-system
Multi-disciplinarity: more complexity from interaction of sensors
The sophistication of software: requirements of an ecosystem are hard to define
Data protection: cyber attack
4. Developing Smart Products
We need both agile and lean development for a complete solution: software and hardware development. The reasons are that SW and HW have their own limitation. To understand more clearly, the below table compares each differentiating dimension between SW and HW.
Software
Replaceability
Flexible development
Adaptability
A prototype is part of the finished product
Hardware
Rigid structure
Integrated operating principle
Low adaptability
A prototype is not part of the product
What does Smart Service mean?
Smart Services are digital services that respond to collected and analyzed data using networks of intelligent technical systems. Unlike Industry-4.0 technology based on only one sector, smart services require cross-functional domain expertise.
"Any industrial manufacturer that has not awakened to the fact that it must become a service business is in serious peril today."  –Harvard Business Review by Glen Allmendinger
To become a smart service provider is no longer a choice. Customers demand flexibility and immediate value even from physical product manufacturers. Senior management has to strategize how they can offer further value in the form of service businesses that complement their existing business model.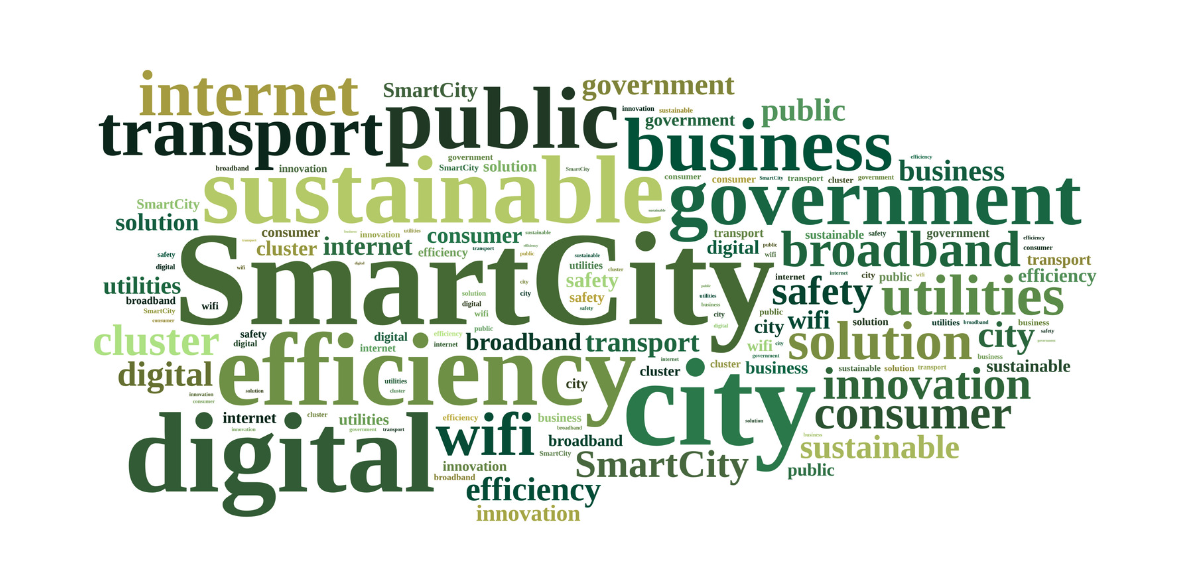 Smart Service Offerings
Here we would like to look at what digital services provided economy is. It is, in essence, the interplay between digital and physical services. In a nutshell, how connected products further advance the value-adding process in an existing market. You can learn more about data analytics, which is the main value creator for many cases here.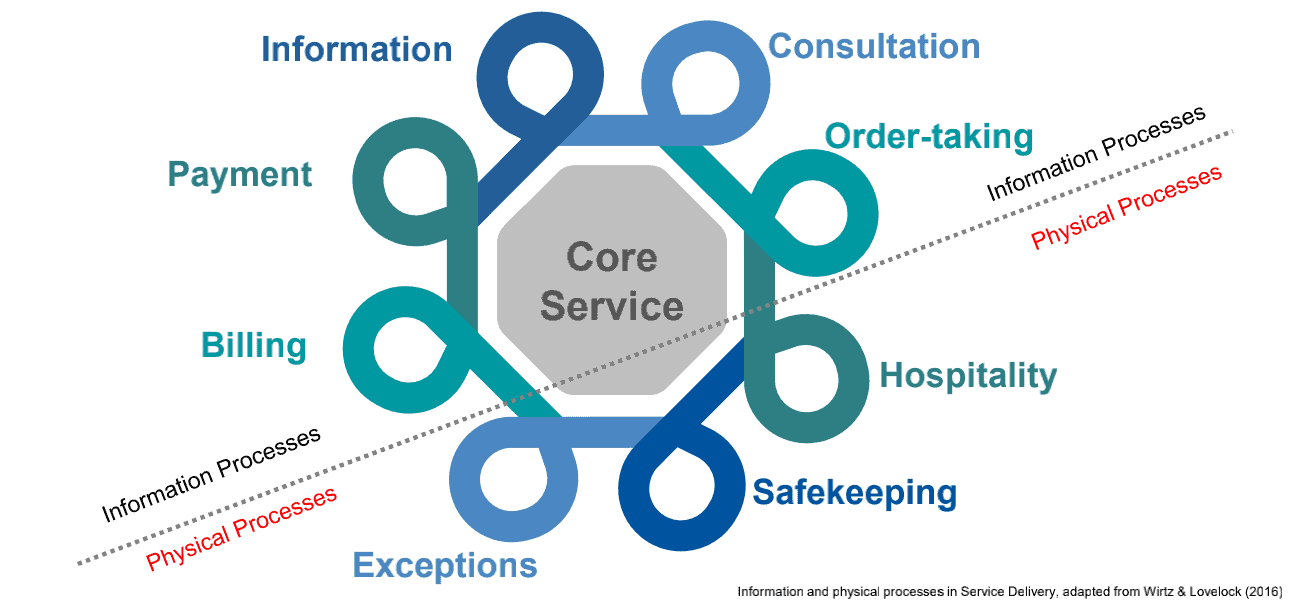 Digital service (remote)
Billing
Payment
Information sharing
Consultation
Order taking
Physical service (on-site)
Hospitality
Safekeeping
Exceptions
How do Smart devices impact Smart services?
Personalize customer experience and interaction with service
Become the nearest point-of-contact of contact for the firm
Enable customers to co-create the service
Examples of Smart Services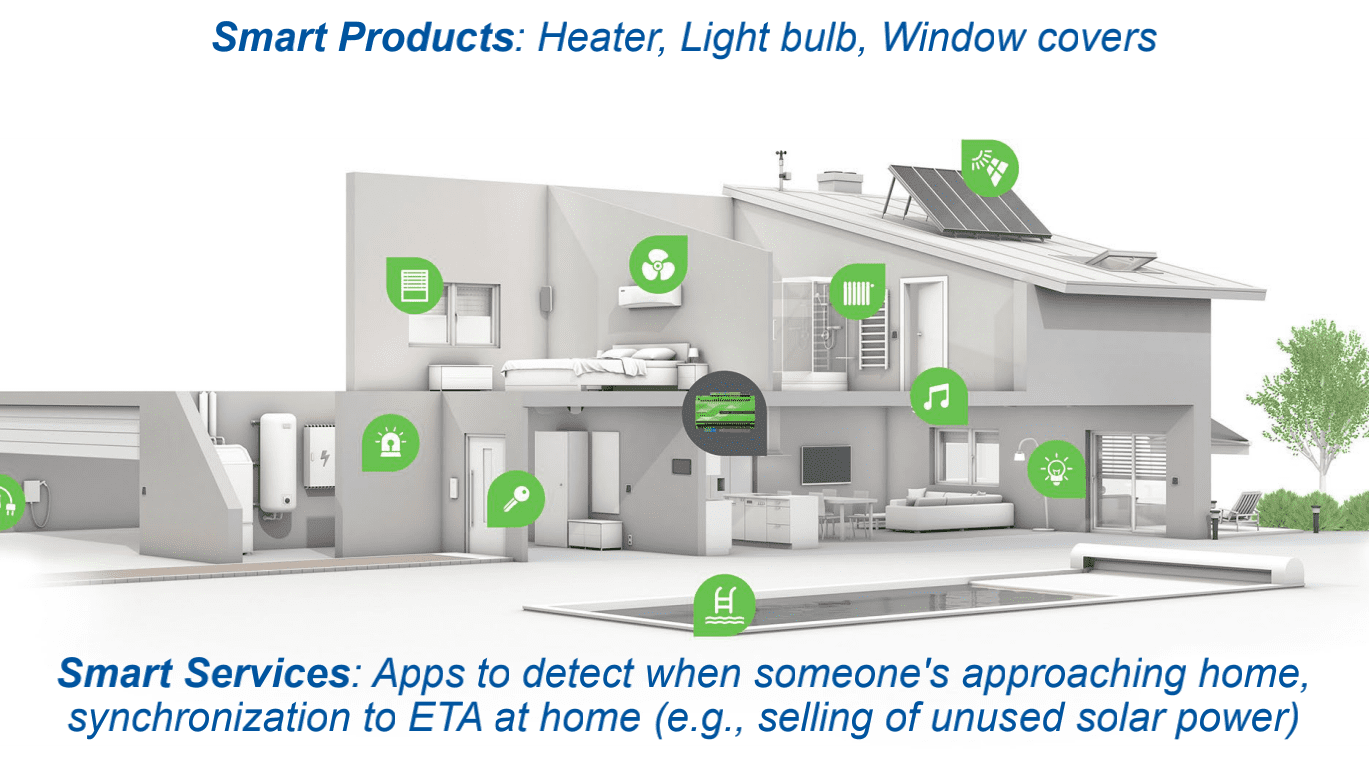 A building or Home Management
Remote control of the devices located far away is the key to all automation. It is the feature of IoT devices that can take input from the other devices connected through the internet. With that, we can, for example, open and shut down different gates or window blinds on the whole floor – enabling people in the building to experience and interact with sunlight. Or set the rule so it lights up only when someone is walking, which could save a lot on power consumption.
Developing an optimal indoor surrounding can provide a better working setting as it is the place that needs to be well developed by using fewer resources. See more on smart energy integration here.
Demo sample: Smart Solutions to Manage Resources – SUEZ
Medical Treatment
IoT-enabled devices make it affordable for patients to continue the treatment at a low cost. The most commonly used device in this domain is used to fight against diabetes. See more on how smart devices can track human behavior and provide insights here.

Tool for Technicians
Make technicians productive by providing the most powerful field service software. Smart services mobile apps transform smartphones and tablets into service tools. Download schedules, service histories, complete orders, photograph, and collect the payment. The list goes on. Smarter service mobile apps make field service simple. Get an evaluation right away.
The technicians may detect machine failures and troubleshoot remotely. If it is a recurring issue, it can also be automated. This ability can prevent the technician from a fatal accident on the production line. See more on how this might reduce production waste and enable a circular economy here.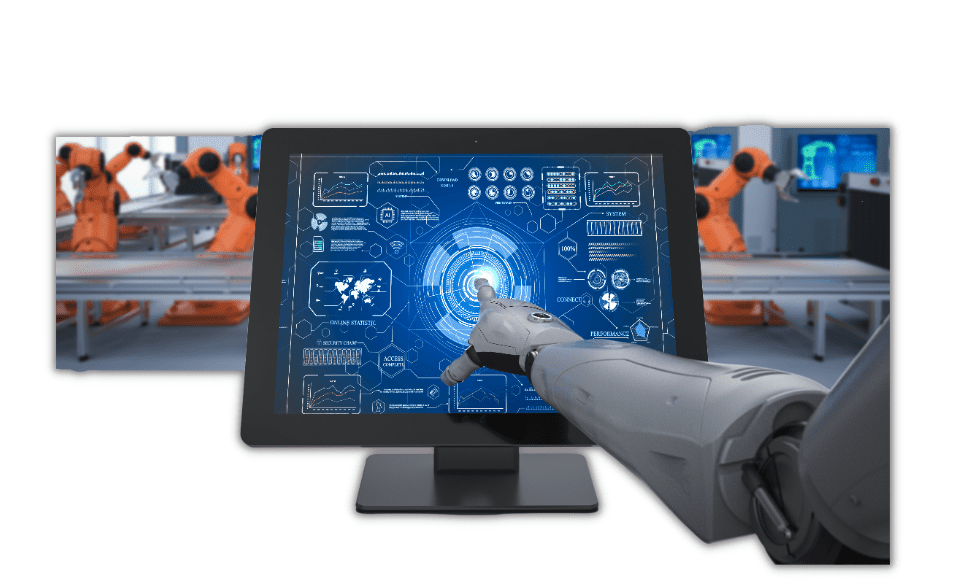 Challenges for Smart Services
According to a Cisco survey (2017), over 60% of respondents admitted that they substantially underestimated the complexities of managing their IoT initiatives. Even more alarming, the same study also found that 75% of self-initiated IoT projects were considered a failure.
Intangible nature: difficult to describe = marketing issue
Complexity: users might need to be trained to use = hindering co-creation process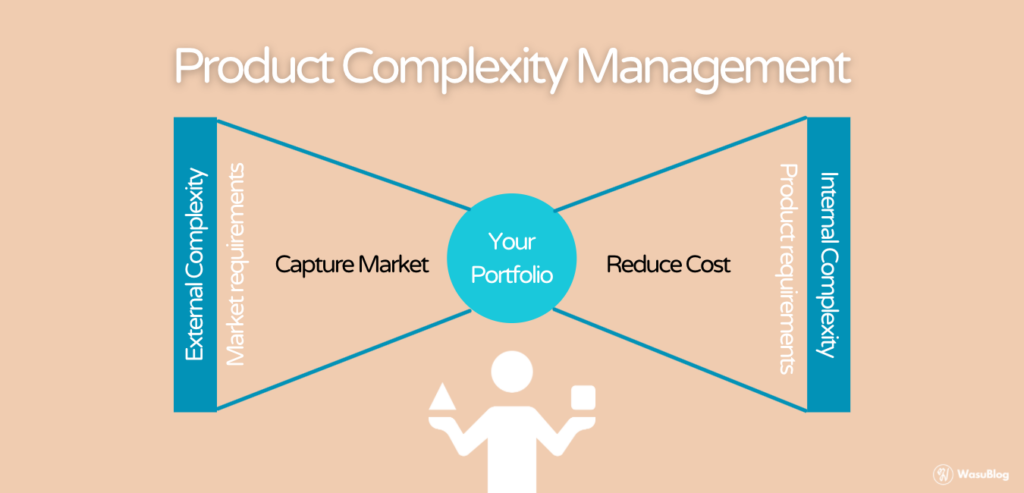 Evolution of Product Service Ecosystem
Microchip design enables sensing surrounding with real-time data processing.
Internet of Things enables continuous communication between devices and interactive feedback from users.
Business model development creates a new type of smart product-service ecosystem.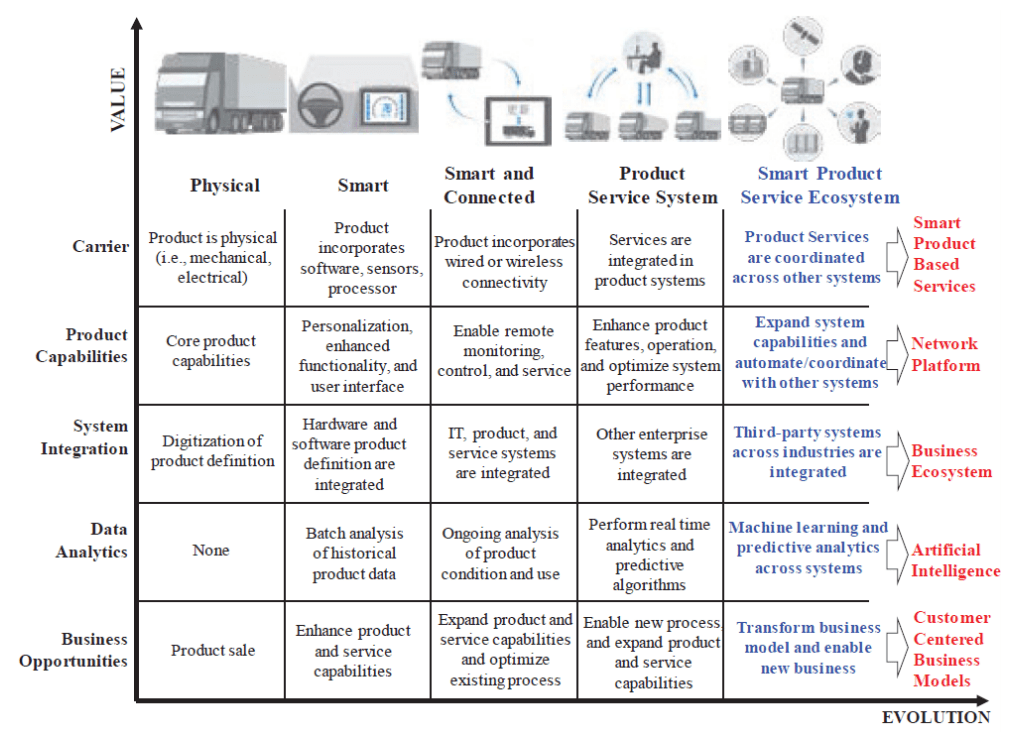 Conclusion
For customers, smart services create an entirely new kind of value – the value of removing unpleasant surprises from their lives. – Allmendinger and Lombreglia (2015)
That was it: Your guide to smart services. So you see how this is a big deal!
Smart services can create value by improving UX for existing products. Here we have discussed what definition they have, how they can be developed, and in what way we can offer services. There is so much more to be done. With smart services, the usefulness of the data we obtained through sensors are at the limit of our creativity.
Your turn to innovate smart services!