Category: Business Creation
Why: We want to identify which part of the business model we should be focusing on to innovate our IoT Service quickly and effectively.
Business model is a building block that characterizes a company. How it creates values and delivery it, while making profit.
Here is what you should look out for!
In Short
The Internet of Things has been emerging in the last decade, but it is still very immature in its applications. As a result, most business models with IoT technology are closely limited to a particular industry and context.
The task is to look at the underline capability of IoT technology and see which part of the business model we should really be considering.
1. Connectivity brings Complexity
The most prominent characteristic of IoT is that it connects EVERYTHING together. The standard vertical value chain is no longer valid. There is so much more synergy between 'things' to be discovered.
Moreover, there are times when we use IoT connectivity also in combining processes. And guess what, we can even connect processes across companies or industries! This leads to a collaboration with other entities, including competitors.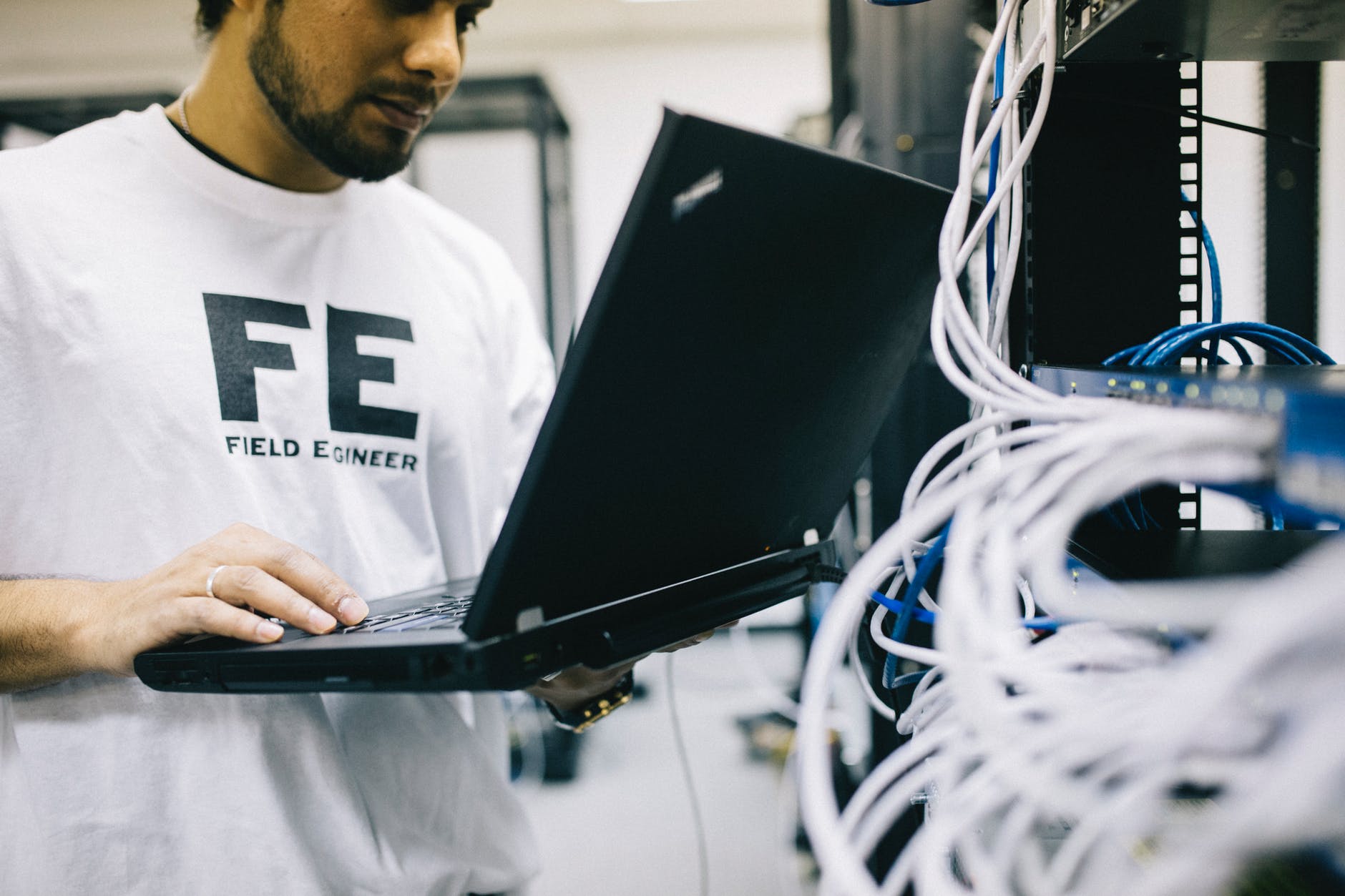 If you are working on a lean project for a process in your company, you might not want to hear about IoT. Because we are just exposed to technology, we are collecting much garbage and leaving out possibly a lot of gold. Wasteful…
2. Business model
Generally, we aim to model our business to minimize the cost structure and maximize profit capabilities. The main elements in the model are as follows.
Customer value proposition
Profit model
Value chain
Some practices like business model canvas are used to identify relationships between business building blocks: infrastructure of partners and resources, value creation, customers and channels, and financials.
3. IoT Values
The values of IoT connectivity lie in convenience, performance, customization, sharability.
The question is, what difference does IoT bring to the business model innovation.
As we discussed the complexity of working across domains and business building blocks, we can see that while customers and financials stay the same, key partners and value creation processes have changed!
The key factor of IoT service has always been data collection from sensors and data analysis in the cloud server. How you progress with data is at the core of IoT value creation. Therefore, we should focus on value propositions, key partners, key activities, and key resources from the business canvas.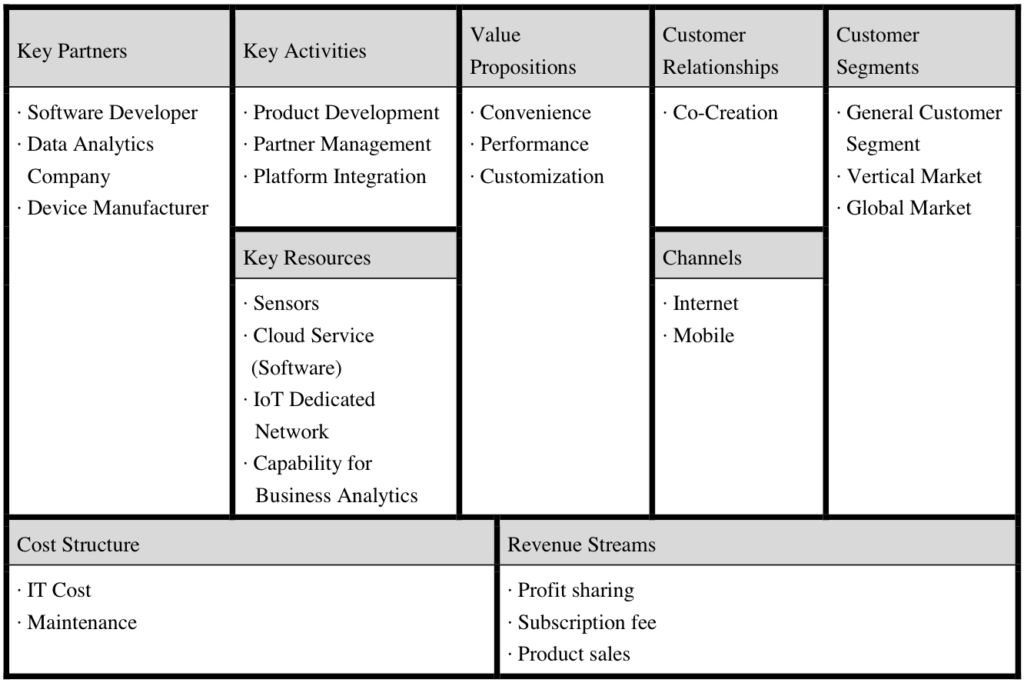 Result
The connecting nature of IoT brings along a need to collaborate across domains. This increases complexity in our future business in all areas. It is disruptive, and the risk is needed to be managed.
Today, we looked at why IoT affects how we run business and where our business should we be looking to adapt and strive with the technology. The study from Kim and Ahn suggested that we look at the underlying differences of key partners, activities, resources, and the value proposition.
Reading material: Ju, J., Kim, M. S., & Ahn, J. H. (2016). Prototyping Business Models for IoT Service. Procedia Computer Science, 91, 882–890. https://doi.org/10.1016/J.PROCS.2016.07.106