Yes, or No: what to do when the stake is too high.
You are an engineer or specialist in a tech company. You desire to advance your career. But you feel stuck in your job as it doesn't offer room to grow. You are convinced that it is time to regain control of your future by enrolling in a Tech MBA program.
Or you are simply eager to get into top tech companies like Google, Apple, Amazon, or Meta 😉
Well, I studied for 2 degrees in Germany: one in mechanical engineering and one MBA. And here is all I can tell you: "Germany as an option for your dream Tech MBA."
Recap — The Best Tech MBA
A decision on education after a few years of a profession is a nerve-racking topic. You risk your savings and time and the opportunity to earn and advance in your current career. Not to mention a real chance to start a family sooner than later. I was in the same shoes, and so I took some time to compile information that might help you in making this tremendous life-changing decision.
Let's get to it.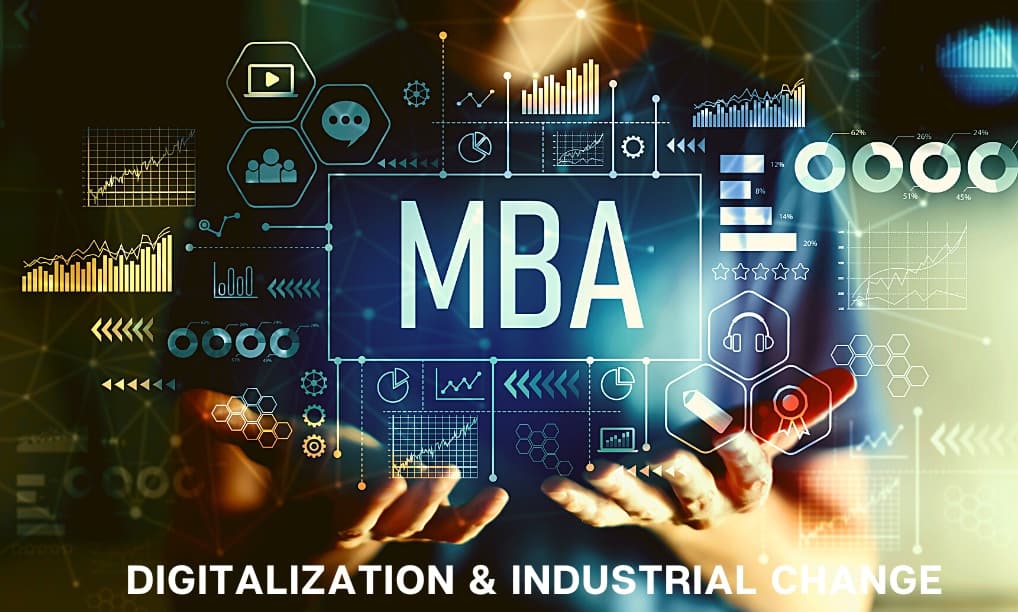 What is a Tech MBA?
You should learn how a tech company, like many others, requires – as many people do – people to manage their business. Tech companies don't merely exist where people with technical backgrounds just sit and develop product ideas. Google and Amazon have no idea how to create this customer-centered solution. Unlike most technology industries, the tech industry needs business leaders with a good understanding. This is arguably what made Technology MBA programs popular.
Enter the technology management program aimed at tomorrow and providing the ability to understand data, Technology, and analytics for decision-making.
Why a Tech MBA can be a Good Option?
Technology is incorporated into our lives. Especially since the COVID19 pandemic completely changed communication, entertainment, and even shopping modes, we accepted a more advanced technology that would benefit our people. Those technologies are still accepted. Tech startups should prosper post-pandemic. Candidates should understand their products technically and commercially while taking into account the other aspects of the business.
Several workers faced unemployment and other job cuts following a recent Coronavirus infection. Businesses are using new methods of learning and hiring, and the economy is falling. Some argue that pursuing the MBA is a way to prepare for the post-Corona virus work environment. Engineers are seen as the key drivers of the tech industry. As a result, business leaders need a deep understanding of the sector. Google, Microsoft, and Google have re-engaged MBAs with specialized knowledge of Technology and Technology.
Business Technology Concentration
Top MBA graduates can opt for specialized business technology. This concentration includes various Technical and managerial courses and experiential learning using applied work experience. In addition, students learn by working on coursework or projects, which will prepare them to work as I.T. consultants or data analysts.
The technology industry is an industry with a rapidly expanding global economy. With Technology entering the mainstream and changing the nature of traditional business operations, the demand for tech companies is booming. The average salary for a top tech MBA is $12,905. Several companies attracting MBA graduates will hire them as soon as 2020, including IBM, Microsoft, Google, and Google.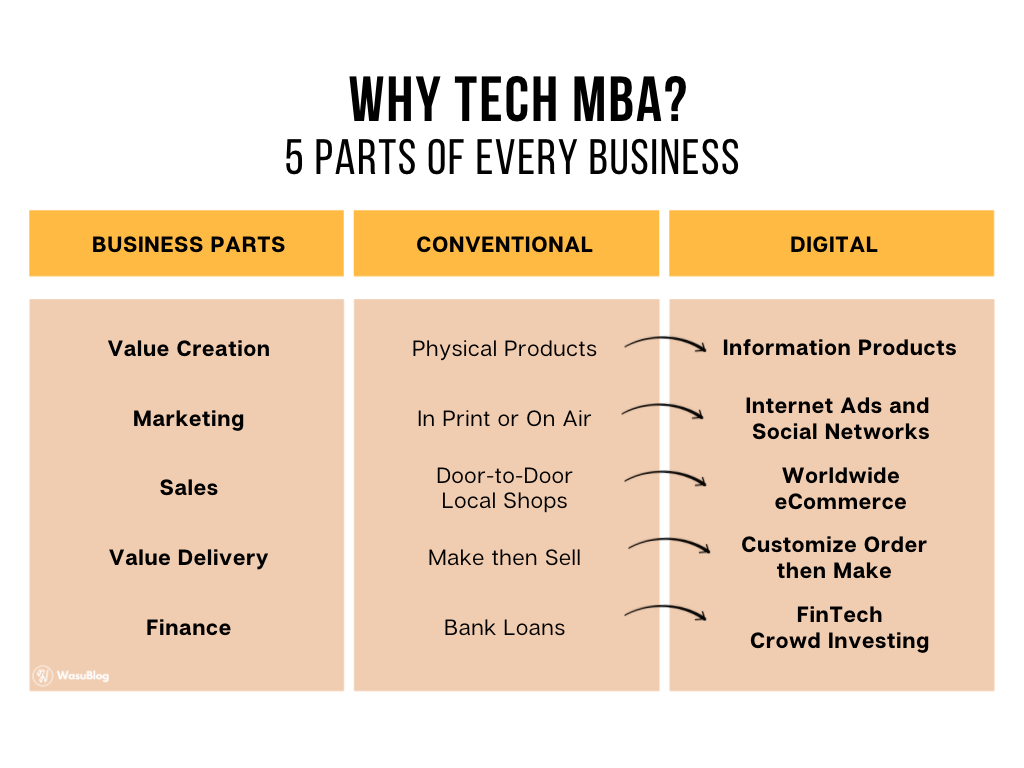 But MBA in Germany?
MBAs in Germany have been increasingly popular among Canadians, Australians, the United Kingdom, and U.S. students. According to the International Financial Services Corporation, Germany has the highest growth rate in Europe. Almost all foreigners want to work in Germany – even if they are studying overseas.
In 2010, international students increased by 53%. Germany offers cheap MBA fees compared to other countries. The German management degree has gained increasing popularity in recent years.
In general, Germany became a top choice for students seeking higher education. This is one of the reasons why it is chosen as the preferred Technology and educational solution. Currently, management courses in engineering have become popular within the business and education sectors.
Tech MBA in Germany is Not a Coincidence.
Germany is a global fourth-strongest economy with a strong automotive and electronics industry and is gradually gaining traction to become a preferred study location for MBA aspirants. Therefore, a German Master's Degree is one of the best courses to get a career that offers many opportunities.
You can also read my review after 1st semester of Tech MBA in Germany here.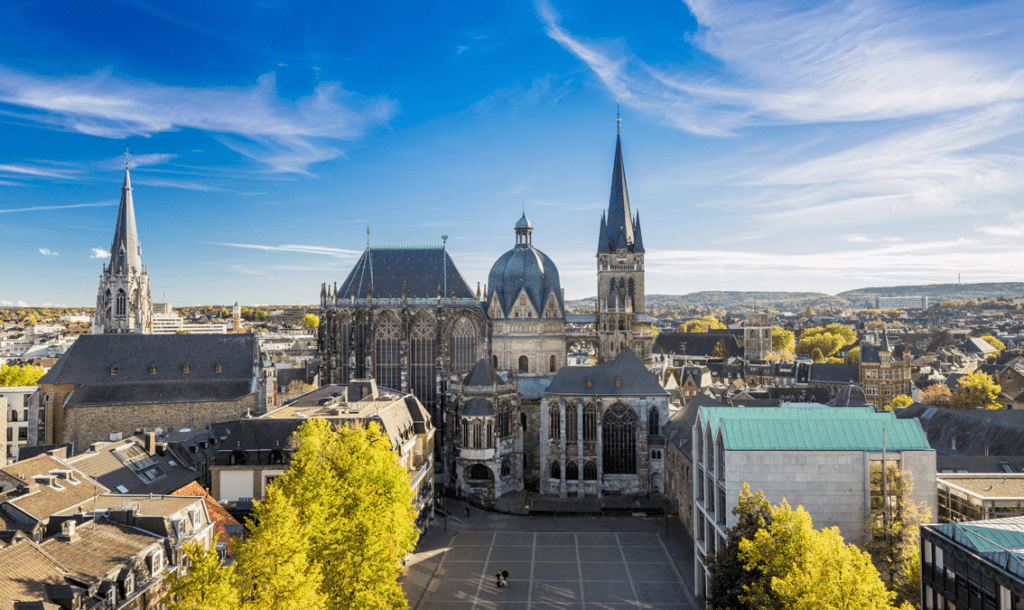 Tell me the Difference between a Tech MBA and a Regular MBA?
Generally, MBA is aimed at building leadership and business skills. An engineering and Tech MBA blends traditional business knowledge with other specialized technology courses in information security, digital finance, analytics, transformation, and artificial intelligence. A technical MBA is a perfect choice for someone interested in a technology field. This group should be able to get into the constantly expanding technology sector. Tell us why Tech MBA can be an excellent option for you in the future.
What are the Advantages of an MBA in Germany?
1. Shorter Duration of an MBA Program
Compared with most international MBA schools, Germany offers shorter MBA programs, typically for a year. For example, a full-time MBA at Harvard is for two years compared with ESMT Berlin or Mannheim business schools that offer a 1-year program. Tech MBA like the one at RWTH Aachen University is 1.5 years long. Many European business institutions offer shorter duration MBA courses than U.S. business schools. You can also a 2-year MBA program based on your professional ambitions, such as a part-time EMBA.
2. Low Cost
The tuition fees for MBA classes are typically between $25,000 and $70,000 in Germany, while in the USA, the amount may exceed $100,000. If the average cost of MBA tuition in Canada and England varies between 1% and 3%, it is twice as high in the U.S. as in Europe. Aside from that, Germany offers relatively inexpensive housing compared with other MBA destinations.
3. Smaller Class Size
This smaller class size has significantly separated Germany from other European universities like Harvard. Smaller courses are a good way to establish an upscale community of alumni. In addition, a professor will be more aware of the specific needs of each student. This is certainly a deal-breaker for someone who already has a company and would like to utilize professors' expertise as a consultant. I did, and it is so valuable.
4. ROI of Top German Business Schools
Germany's success is growing with international students thanks to the returns on investment offered in these courses. The German economy is also attractive for its MBA students because its students pay fewer basic tuition costs than in other countries. You will also enjoy the semester ticket allowing you to explore the region at a low cost of transportation.
How much does an MBA in Germany Cost?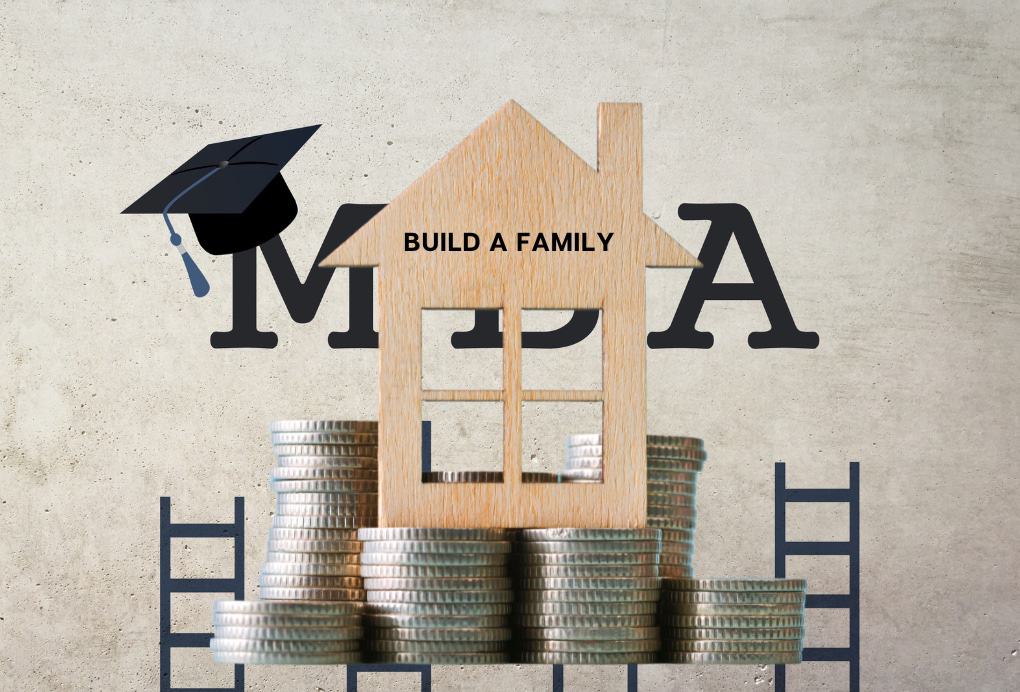 Is MBA Tuition in Germany Free?
It is often false advertising that the German university is offering free courses! However, It won't help when one wishes to take MBA from an internationally renowned school. The German universities are perhaps free of tuition, BUT the top German business schools have private ownership and usually charge fees.
MBA in Germany is cheap compared to other regions in the world. Because the program provides good educational opportunities for students while studying, it is inexpensive.
Average MBA costs in Germany can range from around $35,000 to my research in 2021.
Cost of Living in Germany
The cost of living for studying abroad varies depending upon applicants' lifestyle and financial status. German students spend around $800-$950 monthly, But, of course, this depends largely on where you live. And whether you are quick enough to secure the student dorm, as the rent is much cheaper from the university.
Other Costs
When a student is taking a German MBA, tuition charges can vary and are often a major concern. However, other living costs should also be accounted for. Particular expenses per month semester Social Charge 70 EUR, health insurance around 80 EUR, radio contribution fee 20 EUR*
*Fees are not exact. These are numbers from my own experiences.
MBA Scholarships in Germany
Many scholarships are available for you; the key is application timing.
While MBA is relatively cheap to learn in Germany, overall costs for MBA in Germany are quite high. Therefore, MBA schools provide scholarships for international students in Germany to help them pay for their living and food expenses in Germany. These scholarships can be awarded according to performance criteria. Some scholarships are partly funded by government funds, though they exist from other non-government funds. Erasmus + scholarships are some of Germany's top MBA scholarships for students.
The student is offered a financial assistance program to help them meet their expenses. Some important aspects can be uncovered personally by locating the scholarship that best fits the student's needs, location, and particular university. Many German universities offer an MBA degree program, and others provide scholarship programs for their international students.
Here are a few scholarships I have found:
One thing about German scholarships is that they normally require a good German language proficiency B2 or C1. Therefore, before looking at the list above, I suggest you contact a business school or an international office at your prospective university to find out more.
How can I apply for MBA in Germany?
If you want to apply for an MBA from a German university, choose the institution you wish to join. For Tech MBA, it is a good idea first to get to know TU9.
TU9 is the Alliance of leading Universities of Technology in Germany: RWTH Aachen University, Technische Universität Berlin, University of Braunschweig – Institute of Technology, Technical University of Darmstadt, Technische Universität Dresden, Leibniz University Hannover, Karlsruhe Institute of Technology, Technical University of Munich and University of Stuttgart. So you can first check if they have an MBA program. And see what the guidelines are. I knew that for sure RWTH and TUM have a business school 😉
You must then examine the eligibility requirements for each institution. Normally for MBA programs in Germany, applications must contain the following documents: Submit a personal application form for the institute and a complete document for the program.
Required Documents Example
CV
Motivation letter
Two letters of recommendation
Transcript of records
Proof of professional experience of at least 24 months
Other proof of performance/assessment, e.g., English certificate, degree certificate, further qualifications
Application Procedure (According to me)
Step 1: Check requirements for an MBA course at German universities
Step 2: Take the necessary aptitude tests such as GMAT/GRE/IELTS/TOEFL
Step 3: Ask a previous professor/manager for a recommendation letter
Step 4: Write a motivation letter
Step 5: Apply before the deadline Duh
Step 6: Register in the university/business school student portal
Step 7: Once the document is accepted, they will send an acceptance letter by e-mail
English Proficiency Requirement for International Students
Because most business schools in Germany offer MBAs in English, they require international students to take IELTS or TOEFL to demonstrate competence in this language.
MBA in Germany Without GMAT
The business schools in Germany weigh more on your professional experiences. But, especially for a Tech MBA, you can get away without having a GMAT score.
On the other hand, more traditional business schools will request a GMAT score for you to apply. For example, the typical GMAT scores for an MBA in Germany range from 600 to 700, but if you achieve a high score like 800, you will have a significantly better chance of getting accepted.
Application Deadlines
Admission to the most prestigious German MBA schools is conducted over the summer and winter. Applications must be submitted by June 1, July 1 (Winter semesters), and June 1 (summer semesters). Many private universities are given a deadline that is the same as a private university, but they have different deadlines that differ from university to university.
How can I strengthen my MBA application as a Tech Major?
Firstly the crucial decision should be to select the best business school in this area. Research the institution to where you applied and connected your goals with the MBA program. This shows that you understand what the college is looking for. Now list your technological goals. Find certification courses that fit your job goals. Volunteer or help with telecommunications technology aims to showcase and improve your skills and knowledge. Finally, invest in a website that will help you get a reputation.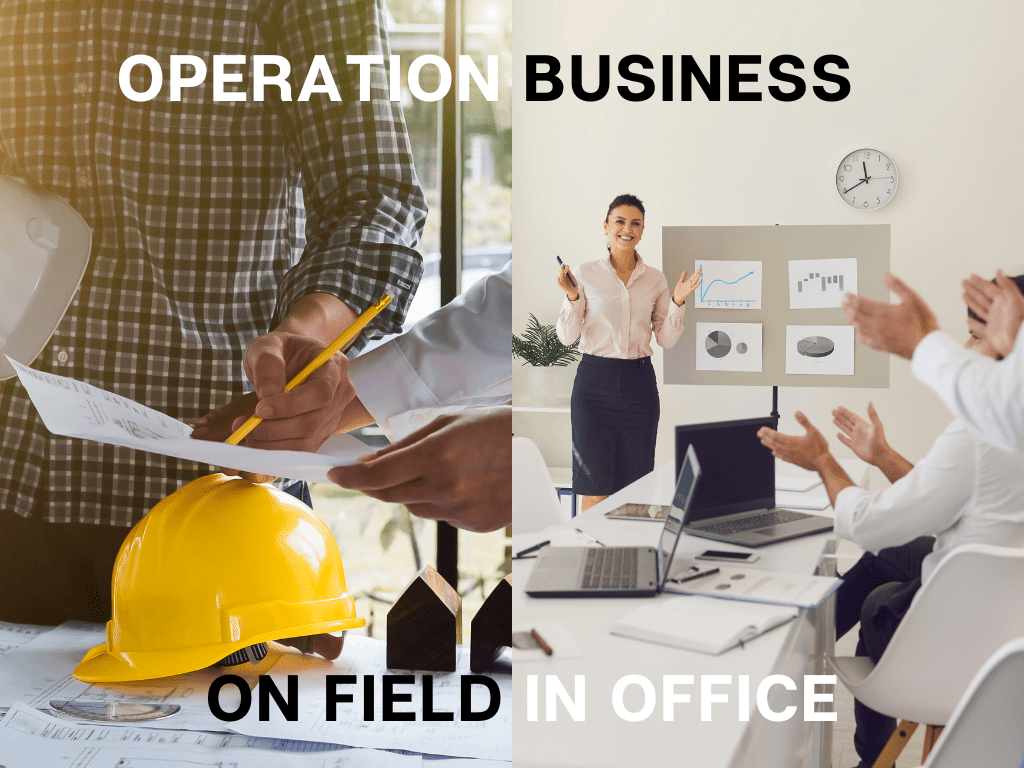 Career Opportunities
In Germany, a key motivation in studying MBAs is the ability to work outside European Union countries and, therefore, more job possibilities. It is, of course, the opposite view if you are an international student like me. But, it would give you a better chance to work in Germany and the E.U., respectively.
Attention: the best way to gain the opportunity for German employers is to understand German. Most MBA or Tech MBA offers linguistics classes, and you can start studying for at least a semester to reach a B1 (intermediate) level. However, do not worry so much if you have no clue about Deutsch yet. The job market in English is still plenty, given you graduate from a high-ranking university.
Post-MBA Employment Opportunities
Germany's economy has always had a high concentration of technological innovation. As a Tech MBA student in Germany, you will gain network and the opportunity to co-work during the courses. Germany has a low unemployment rate and is quite stable. While most world-leading business schools have a large proportion of students going to consulting, German business schools have much more diverse jobs available to Tech MBA graduates across industries like manufacturing, Technology, e-commerce, pharmaceutical, and finance. German MBAs have a high pay scale in Europe.
Ease of Getting a Work Visa
German is the easiest country to obtain an employment permit after graduation. After the Tech MBA, you can find employment within a year. After finding work, you can get an E.U. blue card. Blue Cards offer residency and work permit to non-EU citizens with work experience and employment contracts within their country, with a minimum salary of around 1.577 EUR annually. E.U. blue cards are granted for at least four years, with their benefits being that German permanent residency policies are less rigorous than the U.S. and U.K. policies.
Conclusion
So that was it: Tech MBA in Germany.
Phew.
A Tech MBA would be very useful for those who want to work at a technology-intensive bank. Or, if you'd like the opportunity to work for an exciting tech startup, your skills can make a huge difference.
Is Germany the best option for you?
I hope so 😉
There are many paths to reaching the same goal, and Tech MBA might be one way to go about it. Here I described what it is like to study for a Tech MBA in Germany; I hope this helps you clarify some doubts. Especially if you are an international student like me. The decision is difficult to make, and the consequences are real.
So lastly, I wish you success in whatever you would do in your mission of becoming your better self and contribute to society as a whole. Let me know if you have further doubt; I will try my best to help you out 😉
Bis dahin alles Gute und viel Erfolg!
P.S. Here are some more places to look for information.